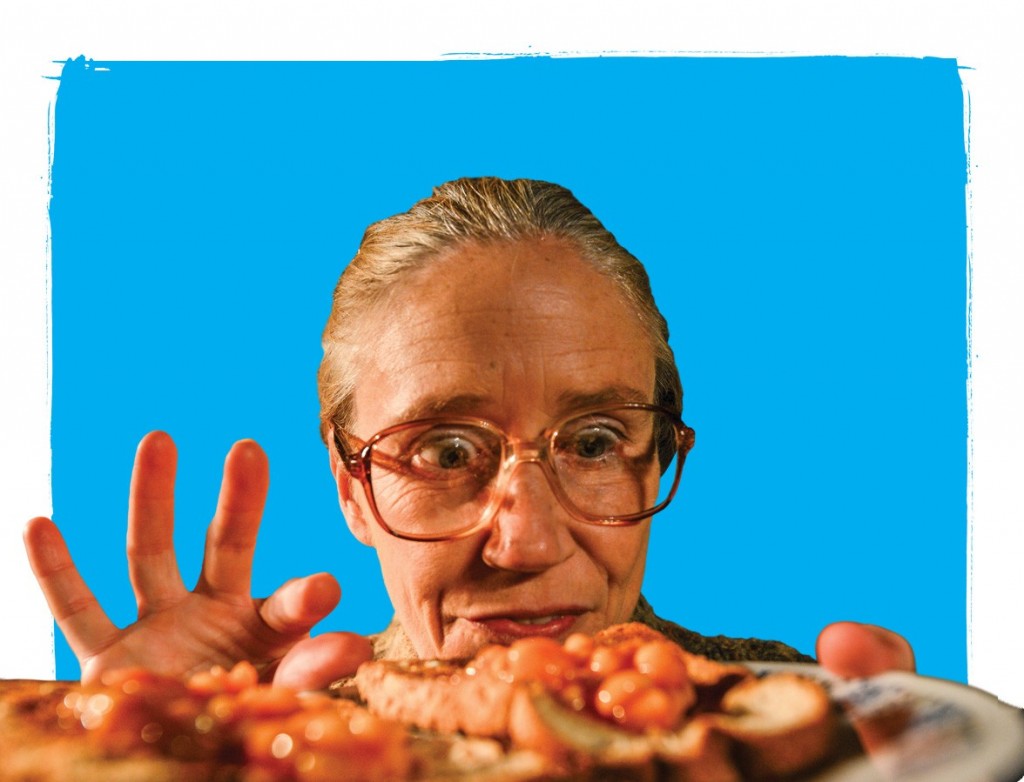 Two short powerful plays written by award winning writer Claire Dowie.
Starring Cora Fenton 'Exceptional Performance'  The Irish Mail on Sunday, 'Amazing' RTE's The View..
Directed by John Sheehy writer & director of the critically acclaimed Fred & Alice, The Hole and Set in Stone.
4 STARS – THE HERALD SCOTLAND (Full Review)
5 STARS – MUMBE THEATRE REVIEW (Full Review)
ARSEHAMMERS
"Having Arsehammers is magic. Sometimes you don't have them and then, all of a sudden, bang, you have them again".
A child is sure that their grandfather's strange disappearances reveal supernatural powers.
'Slyly funny yet innately touching' – The Herald Scotland
BONFIRE NIGHT
"If you hear a loud bang on bonfire night do you think it's a firework….or a gun going off?"
A devoted daughter, whose mother's hip operation, sets off a chain of events that lead her to become the world's most unlikely assassin.
'rockets sky-high with witty malevolence' – The Herald Scotland
Both plays have characters who are perfectly ordinary and yet completely extraordinary and there is a wicked sense of humour underlying everything.
'a highlight of the A Play, A Pint and A Pie season' – Mumble Theatre Review
NEWS:
Arsehammers and Bonfire Night have been performed all over Ireland and Scotland (including the Outer Hebrides) we are delighted to have been invited to perform at the FACE TO FACE Festival by SOLO THEATRE in London in February 2017.
'Top Class Comedy'
 - Munster Express
'thoroughly compelling'
– Irish Theatre Magazine
'John Sheehy directs the piece with a lightness of touch' - Irish Theatre Magazine
'Bonfire Night and Arsehammers, a pair of tragi-comic monologues, showcase the talents of Cora Fenton, and prove a perfect marriage of performer and writer'
- Irish Theatre Magazine (Full review)
_____