Fred & Alice
10 Year Anniversary Tour!
Fred & Alice is a quirky love story about 2 amazing mischievous characters who meet in a home, fall in love, play rock concerts, move in together, have trouble adjusting, sort it out, all done in their own hilarious way.
Premiered and toured 2013.  National Tour March to May 2014′
Glasgow 26th – 31st May 2014.  Yearly Tours since 2013.
Over 170 Shows to Date.  Touring 2023.
Available for Venue and Festival Bookings and NEW for 2023: Second and third level Schools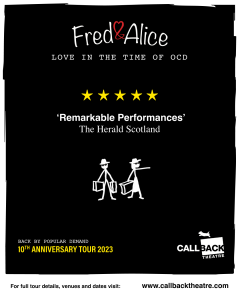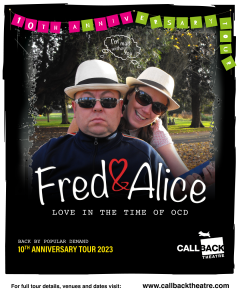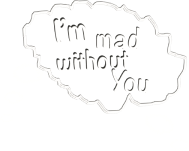 ---
The Hole
Ever dug yourself into a hole and couldn't come out? Ever dug yourself into a hole and didn't want to come out?
The Hole tells the story of one man's self imposed exile from society. 
All he wants is to exercise his right to be left alone.
Is that too much to ask?
Apparently it is!
Premiered February 2015
---
Harry is an alcoholic writer, driven to distraction by the barking of the dog next door. The dog belongs to Malcolm, a small-time  Estonian criminal. The ill-matched neigbours are embroiled in an escalating feud that is stopped by the arrival of a student writer who fancies herself as a diplomat. Will her attempts at mediation reconcile these ill-matched neighbours or push them finally over the edge?
Premiered as part of Limerick City of Culture
14th – 19th October 2014
---
Arsehammers & Bonfire Night
A pair of darkly comic gems: Arsehammers: a child is sure that their grandfather's strange disappearances reveal supernatural powers and Bonfire Night: A devoted daughter, whose mother's hip operation sets off a chain of events that lead her to become the world's most unlikely assassin.
Available for Booking in 2023
---
Dorothy DoLittle's Magical Adventure
'Dorothy DoLittle's Magical Adventure' is an educational and fun PUPPET SHOW about the importance of Healthy Eating and Physical Activity.
Touring Year Round
Available for Booking later in 2023