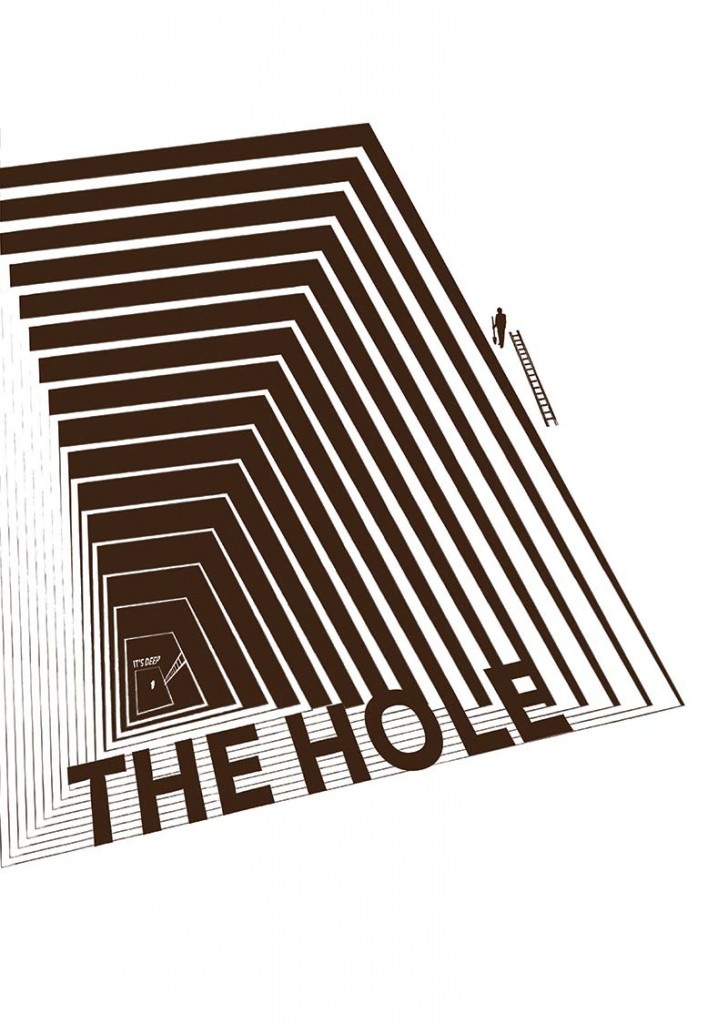 "John Sheehy has a smashing way with language; Bren Barnett has a smashing way with performance".
Emer O'Kelly Sunday Independent
"A storming performance and beautifully written".
Emer O'Kelly Sunday Independent
4 STARS – Public Reviews
"an engaging, intriguing and compelling tale"
"a perfect balance of comic and serious moments"
(Bren Barnett)… "performing it excellently"
"Barnett brings this story to life with energy and depth both vocally and physically"
"a powerful piece"
---
Following on from the fantastic success of Fred & Alice
CallBack theatre is proud to present the premiere of John Sheehy's New play The Hole

(written as part of his Arts Council Theatre Artist in Residency Award)
Performed by Bren Barnett
Directed by John Sheehy
Produced by Cora Fenton
---
Ever dug yourself into a hole and couldn't come out? Ever dug yourself into a hole and didn't want to come out?
The Hole tells the story of one man's self imposed exile from society. 
All he wants is to exercise his right to be left alone.
Is that too much to ask?
Apparently it is!
A new play that offers proof of life after death and practical advice on how to dig a really big hole! When you are 50 ft down and grappling with the mysteries of the universe, sometimes the answer is to just to keep on digging.
*****
THE HOLE 2015 SPRING TOUR:
12 & 13 Feb: Friars' Gate Theatre, Kilmallock, Co. Limerick 8pm, 063 98727 / www.friarsgate.ie
16 Feb – 7 Mar: Bewley's Café Theatre@Powerscourt, Powerscourt Theatre, Top Floor, Powerscourt Town House, South William Street, Dublin 2  Mon – Sat @ 1:00pm, 086-8784001 / www.bewleyscafetheatre.com
9– 21 Mar (excl sun 15): Viking Theatre @the sheds, Connollys, Clontarf, Dublin 3, 8pm, 0871129970 / www.vikingtheatredublin.com
23 Mar – 4 Apr: The Dolmen Theatre, above The Magic Carpet Pub, Cornelscourt, Dublin 18, 087-1018202 / www.dolmentheatre.ie