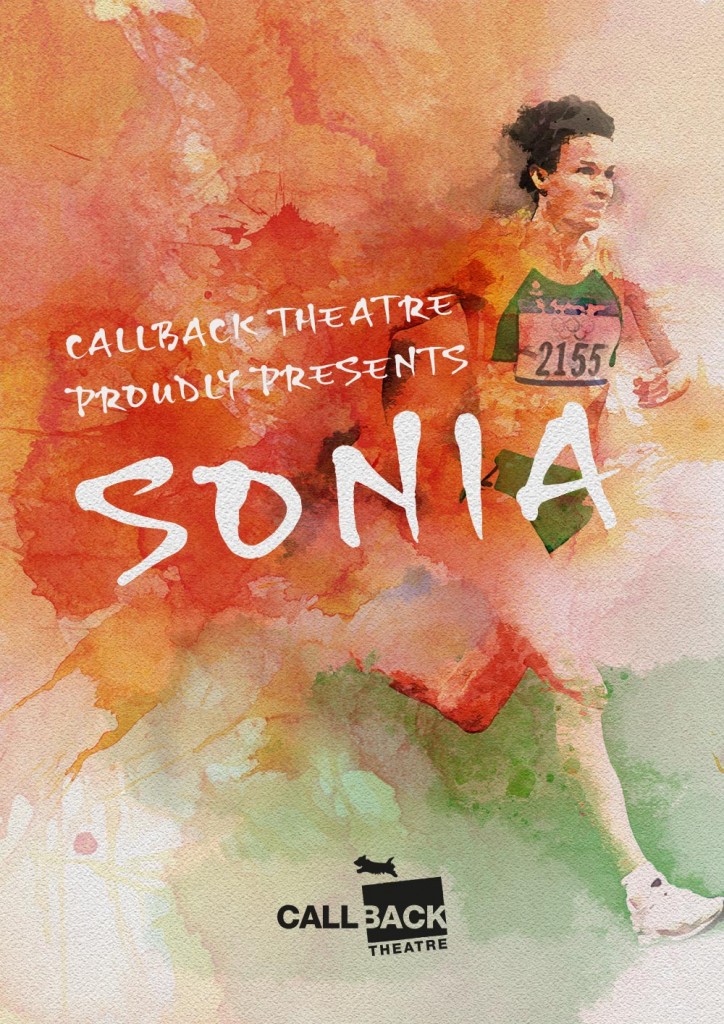 SONIA is a play celebrating one of Cork's greatest living legends, Olympic and World Champion runner, Sonia O'Sullivan.  The play features dramatic visuals and an intense physical performance from Cora Fenton.  This is a rollercoaster ride through the highs and lows of the highly competitive and unforgiving world of athletics.  All Sonia ever wanted was to run the perfect race.  How much would you sacrifice to be the best
Written by award-winning writer John Sheehy, with contributions from Sonia O'Sullivan.    Presented by CallBack theatre in association with Friars' Gate theatre.
"I always love getting home to Cork but this time it's the theatre instead of the track" – Sonia 0'Sullivan
Kindly supported by Ballyhoura Development CLG, Cork City Council and Limerick City and County Council.  
Due to unforeseen circumstances at Callback theatre the upcoming performances of SONIA have been postponed.
New dates to be announced in due course.